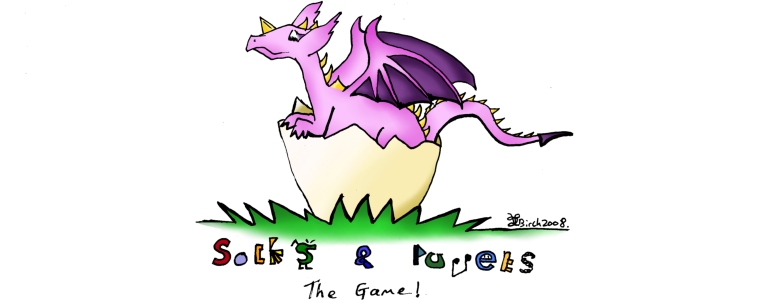 This was the second of Socks and Puppets, which will be ran from 25th November 2008 up to Christmas Day. (and then on quite a bit.) There was only be one round for this game, and it was a month long. The format led to far more activity, and a good proportion of gifts being sent.
Back to Socks and Puppets
---
Notices:
31/12/08
Since getting my email back I have uploaded all the information about the game I've been sent. If you have sent or recieved an item and your report isn't up, send me email!
25/11/08
Since officially closing signups I've had two more. I can't do a lot with these, but if I get a few more this week then I'll be able to run a second pool.
24/11/08
Signups are now officially closed! there are 20 players in this game TWENTY PLAYERS. You should recieve an email tonight with your "target" information (for lack of a better term.) - A small amount of statistical data is to come.
30/09/08
The game is now open for signups. It's a while before the game opens though, so don't forget you signed up!
01/11/08
Game summary added (I quite like it.) - also we have enough signups to actually play the game, so it can definately go ahead.
08/11/08
Submissions will close at midday on the 24th November (2008 silly!) - If you want to change your mind on part of your entry (your address, your pseudonym, your present idea etc.) then that's fine too.