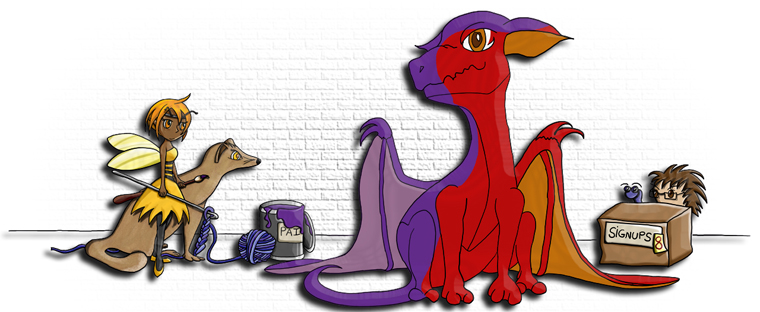 Socks and Puppets the Game, the fourth.
This is the fourth official game of Socks and Puppets, now with 100% more mongoose. so let's make stuff!
The game will run from 8th April until 8th May
This a game about making presents. Each player specifies something they want (say, "A steampunk crocodile") - three people then make them the gift, each in a style of their choosing. In return, the player also makes three gifts, one gift for three different people.
So here we go:
Back to Socks and Puppets
---
Notices:
11/1/11 Applications for this game are now open! email me at dtb26@cantab.net to join up or register interest. You'll need a name, address, pseudonym and a requested gift to take part. A full list of what you should send is on the game rules page.
03/2/11 A number of people have expressed interest, but aren't sure if they will have time to play. If you are in the same position, then you can email me to say you're interested. One week before the sign-up deadline, I'll email everyone who's expressed an interest with a reminder.