Art Project March

APM day 10
Unsure as to what this was about? Check the pitch.

---
10 March:
Emily wants to see: The man with the Key to the Door of Reality, underneath the Mat of Insignificance..
I believe this is a lyric from a Bill Bailey song.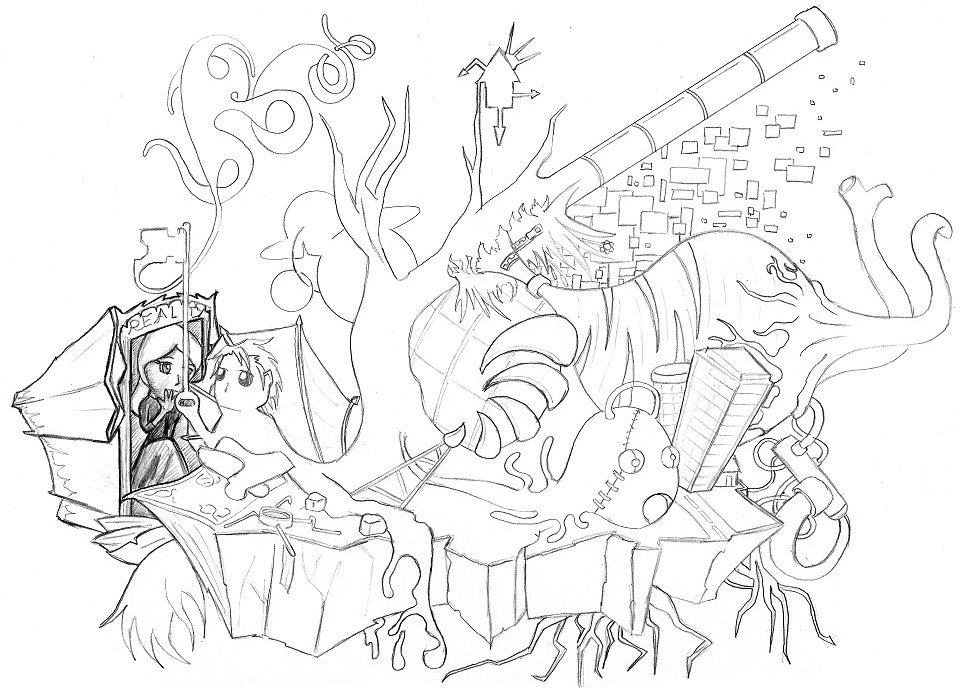 It's quite liberating knowing that it doesn't matter what you're drawing. It's impossible to get this image wrong. At least it would have been if I hadn't forgotten to draw a mat.
Salavant showed that reality is what you make of it: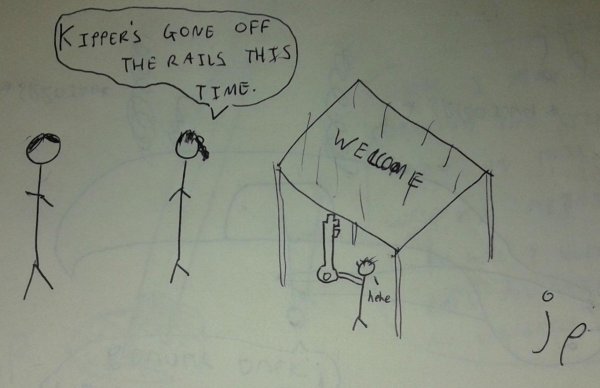 Floppy not pictured for SAN reasons.
Jim shows that hallucinogenics are the way forward: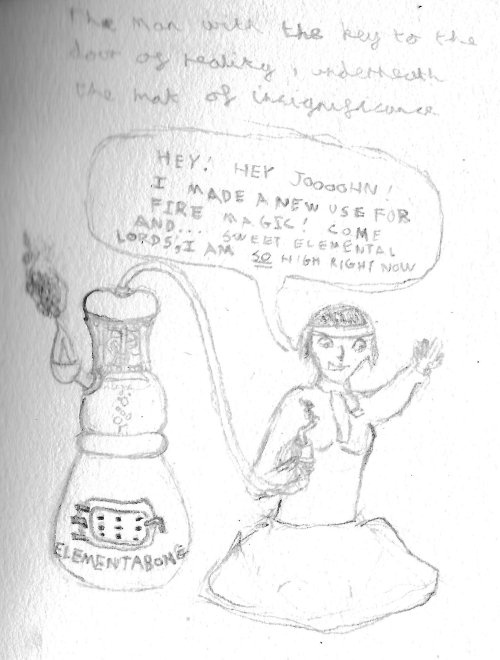 ---
Back to APM2012
Back to APMini1
Back to APM2011
Back to APM2010
Back to Socks and Puppets