Art Project March

APM day 12
Unsure as to what this was about? Check the pitch.

---
12 March:
Chevron asked for: The Realisation of a Perfect Day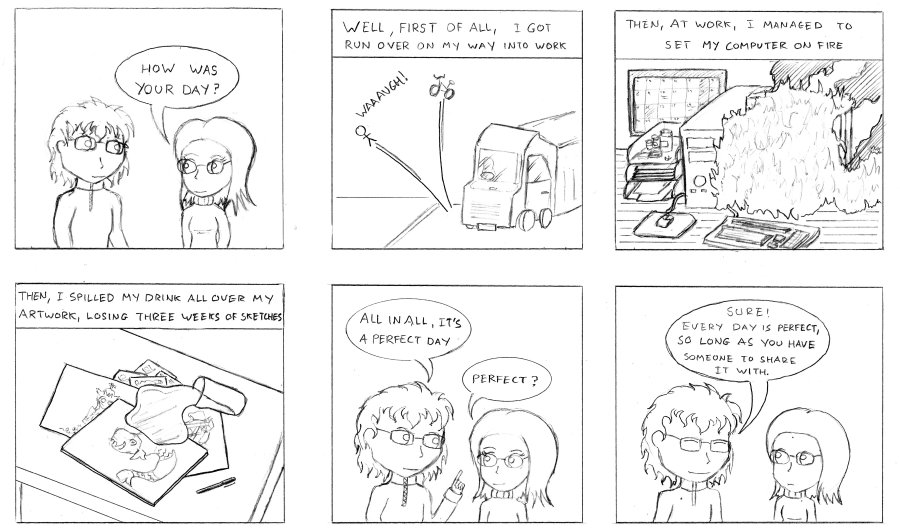 Yeah, this is a pretty corny.
Salavant got philosophical: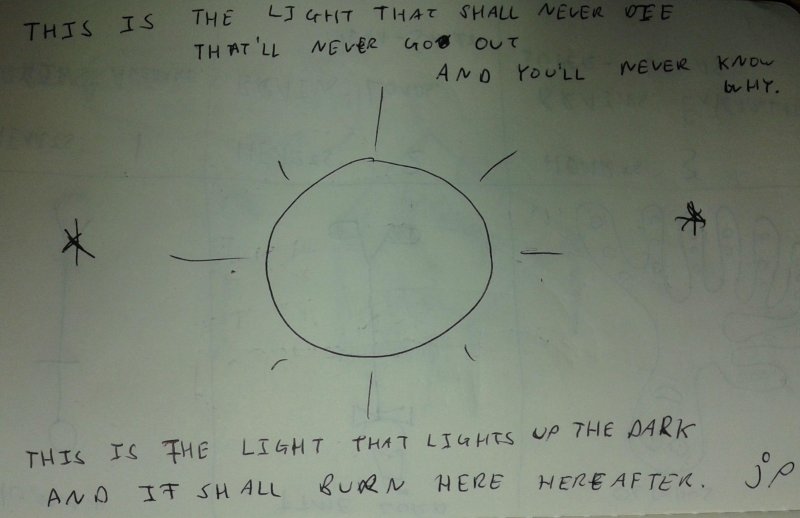 Full text of doggerel:
This is the Light that shall never Die,
That'll never go out,//And you'll never know why.
This is the Light that lights up the Dark.
And it shall burn here hereafter.
---
Back to APM2012
Back to APMini1
Back to APM2011
Back to APM2010
Back to Socks and Puppets