Art Project March

APM day 15
Unsure as to what this was about? Check the pitch.

---
15 March:
Chard asked me to draw: Art Project March.
Maybe it's time to update the banner logo for this page? I'm not sure if I prefer what I drew though, the word "project" is a little unbalanced compared to the rest of the image.

Salavant Recursed: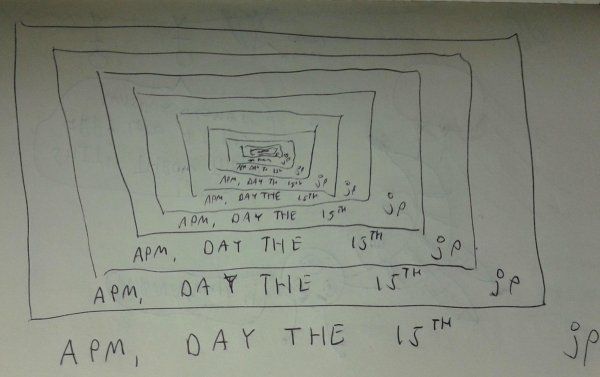 Non, je ne regrette le rien.
Salavant Recursed:
Jim drew a self portrait: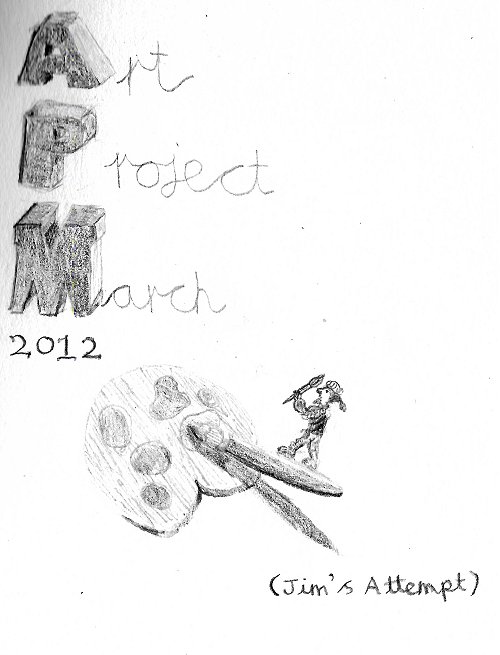 ---
Back to APM2012
Back to APMini1
Back to APM2011
Back to APM2010
Back to Socks and Puppets