Art Project March

APM day 17
Unsure as to what this was about? Check the pitch.

---
17 March:
Cillian suggests that: This looks like a bright idea.
I'm not sure I agree: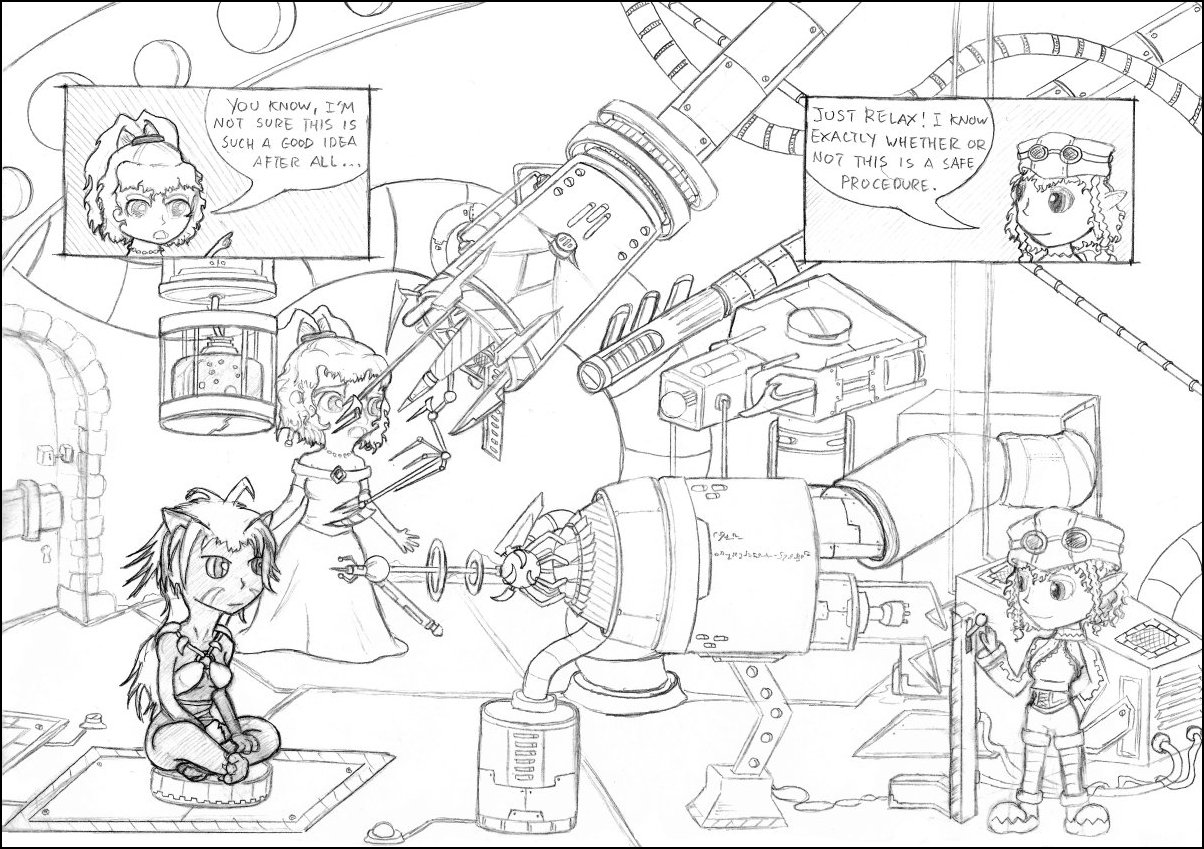 Like all other "full of mechanical junk" pictures, I stopped when I got bored, rather than when I filled the page.
These characters are prototypes for a comic I intend to produce in a couple of years time, with this kind of layout for individual strips. I'm very pleased with the face shapes and expressions in the main panel, and the level of detail, but the linework with pencils is quite variable in brightness, and some of it is a bit smudgy. If I were to be doing this to the standard I'd like, I'd have to rework everything in the picture with inks before shading it.
Androidkiller thought of this: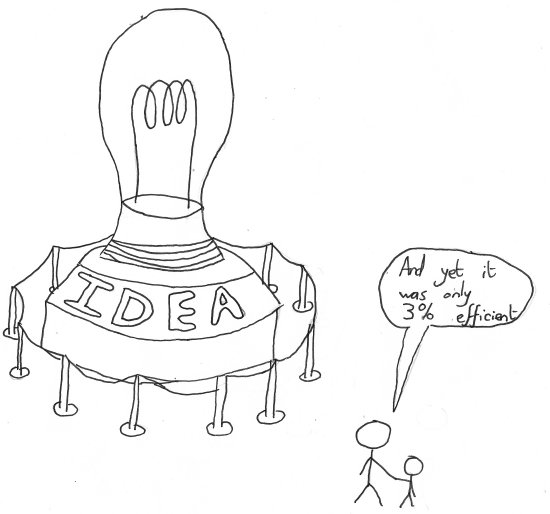 One thing that proverbs have taught me is that lights and broth require different approaches.
Salavant engaged in some more cultism: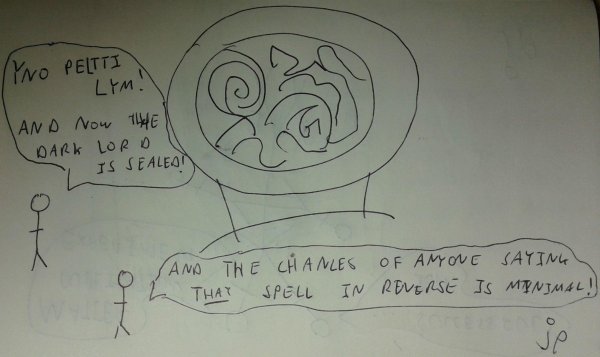 I used to wonder what sanity could be.
Jim went for improvised weaponry: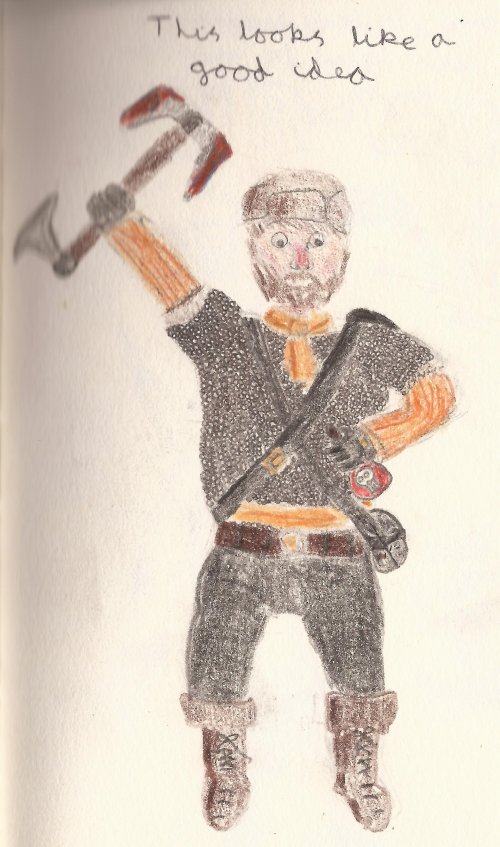 ---
Back to APM2012
Back to APMini1
Back to APM2011
Back to APM2010
Back to Socks and Puppets