Art Project March

APM day 21
Unsure as to what this was about? Check the pitch.

---
21 March:
Ley asked for: Geese Dressed as Cats.

This needs a little cleaning up I guess.
I'm not sure if this is criticism or irony from Salavant: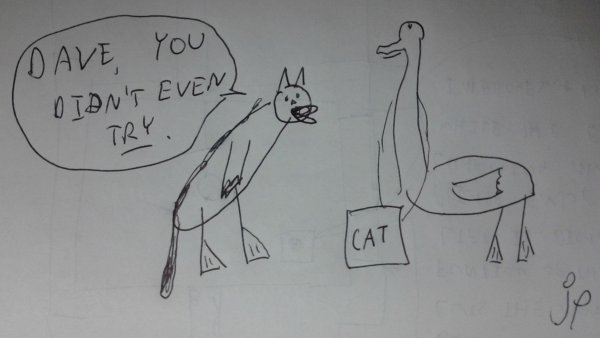 You should always make an effort for your friends.
---
Back to APM2012
Back to APMini1
Back to APM2011
Back to APM2010
Back to Socks and Puppets