Art Project March

APM day 30
Unsure as to what this was about? Check the pitch.

---
30 March:
Claire would like to see: An Outlandish Knight. Alternatively:
The source of all secrets
A reason to get up in the morning
Where all my socks go
I didn't really get a stong mental impression of an outlandish knight, so I drew some knights in an outlandish setting.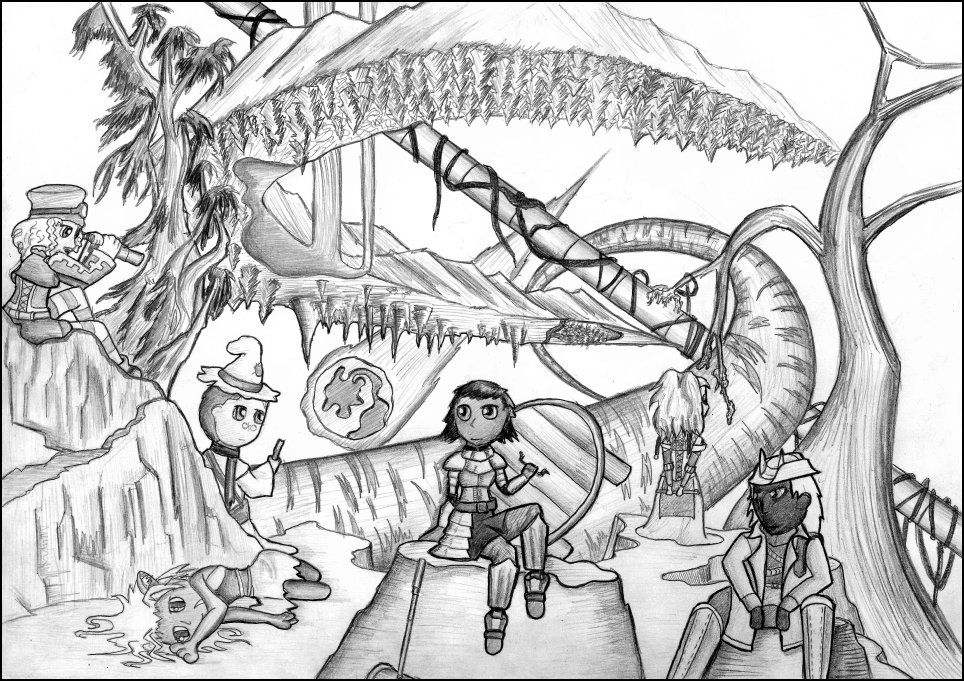 This took longer to draw than expected. Large textured surfaces take forever to set up.
---
Back to APM2012
Back to APMini1
Back to APM2011
Back to APM2010
Back to Socks and Puppets